BEd BMus MA PhD PGCert (Kodaly) SFHEA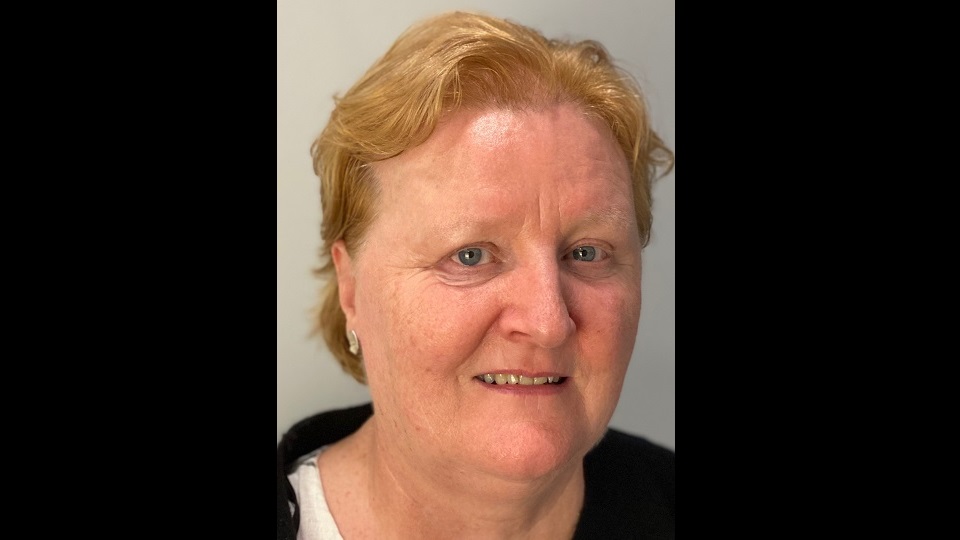 Mary Stakelum is Area Leader for Music Education at the Royal College of Music. She is responsible for the Master of Education (MEd), developing and coordinating the teaching of modules in music education at undergraduate level, supervising doctoral students, and leading on music education as a research area.
In her research, there are three main strands, the first of which is her focus on exploring children's musical worlds. She has published on musicality and its development; imagination and creativity in the young musician; and new directions in teaching and learning in this field. A second strand spans historical perspectives on musical knowledge and curriculum development. Here her research covers music education broadly conceived to include developments in Ireland's long nineteenth century, and the emergence of music as an area of study within a formal system of education. Ethnographies of practice forms a third strand. This began with her doctoral research into the relationship between formative experiences and practice which found that music education in the formal institutional setting can act as a powerful way of introducing a sense of place and tradition. She is now applying this to inclusive musical practices, and to characterising pedagogical knowledge beyond an implementation discourse rooted in western art practices.
Mary has a collaborative approach to professional development and a longstanding commitment to mentoring early career researchers. She is widely in demand as a music education consultant and acts as critical friend for MusiQue. She served as board member of the European Association for Music in Schools from 2010 to 2017 (www.eas-music.org), leading on its Doctoral Student Forum from 2011 to 2018. A Trustee of the Society for Education and Music Psychology Research (www.sempre.org.uk), she represents them on the steering group of the network Equality, Diversity and Inclusion in Music Studies (EDIMS) leading on its working group Pathways to Music. She is editor in chief of Music Education Research published by Taylor & Francis, and conference director of the biennial International Conference on Research in Music Education (RiME).
Selected publications
Stakelum M (2022), Understanding Music Education: Exploring Children's Musical Worlds, Sage [ISBN 9781473914346].
Stakelum M (2019), James Cooksey Culwick: the rudiments of music (1882), in K Houston, M McHale, & M Murphy (eds.), Documents of Irish Music History in the Long Nineteenth Century, Irish Musical Studies Vol. 12 (pp. 75-84), Four Courts Press [ISBN 9781846827242].
Stakelum M (2017), The business of music: creativity and innovation in the classroom, in R Girdzijauskiene & M Stakelum (eds.), European Perspectives on Music Education Vol. 7: Creativity and Innovation (pp. 105-120), Helbling [ISBN 9783990357514].
Stakelum M (2016), Harnessing the everyday use of technology to create inclusive musical interactions in the classroom, in N Economidou & M Stakelum (eds.), European Perspectives on Music Education Vol. 4: Every Learner Counts: Democracy and Inclusion in Music Education (pp. 97-110), Helbling [ISBN 9783990353813].
Stakelum M (2014), Boundaries and bridges: the influence of James Cooksey Culwick on the development of the teaching and learning of music in 19th-century Ireland, International Journal of Music Education, 32 (4), 409-421 [DOI].
Stakelum M & Baker D (2013), The MaPS project: mapping teachers' conceptions of musical development, In M Stakelum (ed.), Developing the Musician: Contemporary Perspectives on Teaching and Learning, SEMPRE Studies in the Psychology of Music (pp. 135-154), Ashgate [ISBN 9781409450177].
Stakelum M (2011), An analysis of verbal responses to music in a group of adult non-specialists, Music Education Research, 13(2), 173-97 [DOI].
Stakelum M (2008), Creating a musical world in the classroom: application of a Bourdieuan approach towards understanding teacher practice, British Journal of Music Education, 25(1), 91-102 [DOI].
Faculties / departments: Research, Academic staff
Contact
For enquiries please contact:
Dr Mary Stakelum
Area Leader in Music Education, Doctoral Supervisor
0207 591 4740