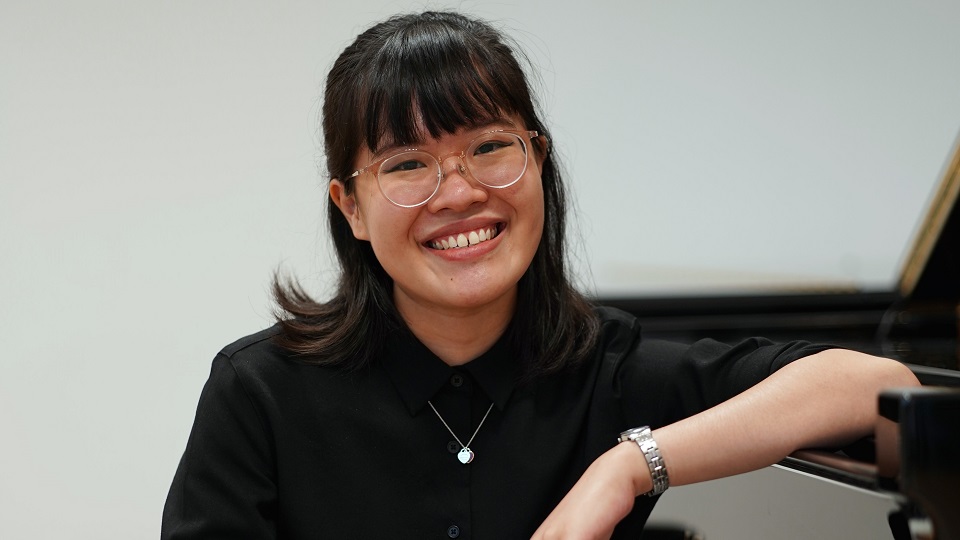 Evangeline Ching is a doctoral student in Music Education and an RCM Studentship Holder. Her doctoral research focuses on feedback literacy practices in the music conservatoire. Her research interests include formative feedback, learner motivation, and self-regulated learning in a music conservatoire context.
Her full-time studies in music began at the Nanyang Academy of Fine Arts (NAFA) in Singapore, where she majored in the piano. During her undergraduate studies, she developed a keen interest and passion for music educational research, which led her to undertake the Master of Education in Music at the Royal College of Music in London, where she graduated with distinction. Her Master's dissertation was a case study on formative feedback in 1:1 piano teaching, and how it relates to learner motivation and self-regulation in piano practice.
Evangeline joined NAFA as a Teaching Assistant in 2020, where she made numerous contributions to the School of Music, including course development for the Bachelor of Education (Honours) in Instrumental & Vocal Teaching. She is presently a Lecturer at NAFA School of Music, where she teaches in the Diplomas in Music and Music Teaching and Bachelor of Education courses.
Faculties / departments: Research
Research
Research areas
Research supervisors
Contact
For enquiries please contact:
Evangeline Ching
Doctoral Student