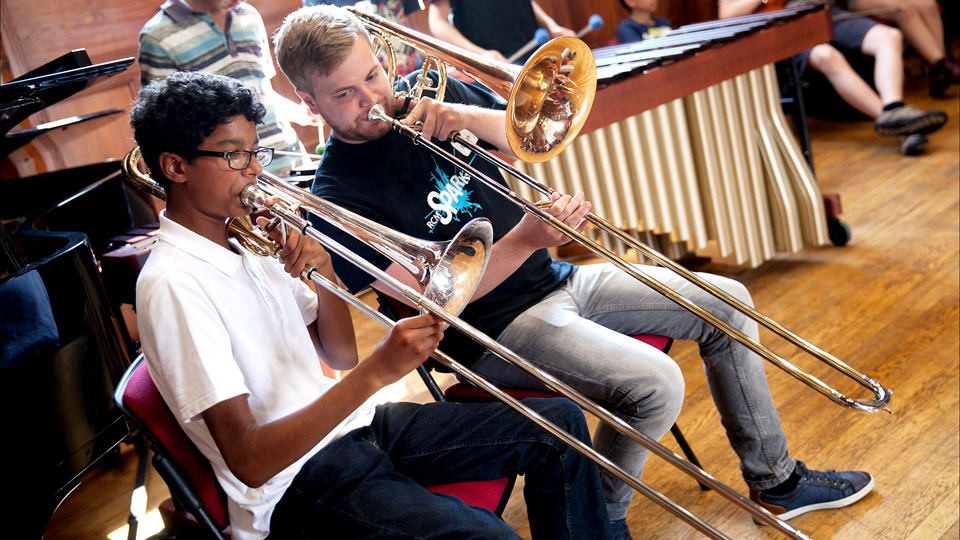 In this section you will find resources to inspire and guide young composers.
Age 6-11
Introduction to Film Music
RCM Sparks Activity Pack - Film Music
Age 12-18
Writing a Song
We would like these resources to be available to as many people as possible.
We may be able to help with other formats - please get in touch with the Sparks team to discuss this on sparks@rcm.ac.uk.
Writing a Solo Piece
RCM Sparks Springboard: Guide to Writing a Solo Piece
Writing a Duo Piece
RCM Sparks Springboard: Guide to Writing a Duo Piece
Instrument Guide for Composers
RCM Sparks Springboard: Instrument Guide for Composers
Building Blocks for Composers
RCM Sparks Springboard: Building Blocks for Composing
Lutoslawski Composition Project
Writing a 12 Bar Blues
RCM Sparks Writing a 12 bar blues
Exploring Leitmotifs
RCM Sparks Exploring Leitmotifs