BMus, MMus, PhD, PGCE, FHEA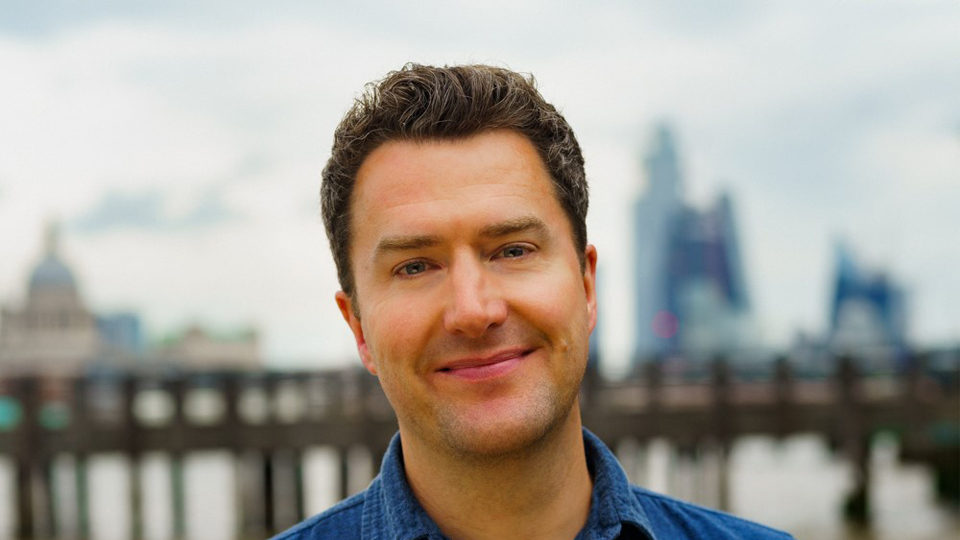 Mark Bowden is a composer of chamber, orchestral and vocal works. His music is described as 'an exceptional and absorbing pleasure' (The Guardian), 'conjuring up magic and mystery' (Opera Magazine), 'invigorating' (The Times) and 'powerfully dramatic' (BBC Radio 3).
Mark received the Royal Philharmonic Society Composition Prize in 2006 for Sudden Light, commissioned by the BBC Symphony Orchestra. Further orchestral commissions followed (The Dawn Halts and Tirlun) before the BBC National Orchestra of Wales appointed him Resident Composer in 2011. This five-year relationship resulted in a cello concerto (Lyra), a dual-function ballet score and percussion concerto (Heartland), and a 40-minute cantata for soprano, baritone, chorus and orchestra (A Violence of Gifts). More recent orchestral works include Three Interludes commissioned by Welsh National Opera, the saxophone concerto Sapiens commissioned by the London Sinfonietta, and Outside commissioned by BBC National Orchestra of Wales.
Mark's catalogue of chamber and vocal music includes Voices on the Air (Uproar Ensemble), The Breaking Wheel for clarinet and piano (Mark Simpson and Richard Uttley), Five Memos for violin and piano (Hyeyoon Park and Huw Watkins), Parable for solo saxophone (London Sinfonietta), Lines Written a Few Miles Below for violin and electronics (Rambert Dance Company), We Have Found a Better Land (BBC National Chorus of Wales) and The Soul Candle for baritone and piano. Mark has created vocal works for the stage including The Mare's Tale for narrator and ensemble (Arts Council of Wales) and The Song of Rhiannon, an opera for children. His abiding interest in dance has resulted in much collaboration with choreographers.

Born in South Wales in 1979, Mark studied at Huddersfield University and the Royal College of Music. He continued his training at Dartington and on the Britten-Pears Young Artist Programme. Mark has enjoyed residencies and fellowships with BBC National Orchestra of Wales, Rambert Dance Company, Britten Pears Arts, Handel House Museum, Kettle's Yard, University of Cambridge, the Visby International Centre for Composers in Sweden, and the MacDowell Colony in the US. Mark was chair of the British Section of the International Society for Contemporary Music from 2014-2018 and Director of Composition at Royal Holloway from 2007-2022. In 2017, the University of London awarded him the title of Professor of Composition and in 2022 he was appointed to a personal chair at the Royal College of Music. In 2016 Mark won a British Composer Award for Five Memos and in 2019 his saxophone concerto Sapiens was nominated for an Ivor Novello Award.
Mark is currently writing his first full-length opera for Welsh National Opera, which will premiere in the 2024/25 season.
Selected Compositions
Voices on the Air (2021) for chamber ensemble
Outside (2020) for orchestra
Sapiens (2018) for solo saxophone & ensemble
Three Interludes (2018) for orchestra
Five Memos (2015) for violin & piano
We Have Found a Better Land (2015) for chorus
Airs No Oceans Keep (2015) for piano trio
A Violence of Gifts (2014) for soprano, baritone, chorus & orchestra
Channel Rose (2014) for soprano saxophone & vibraphone
Beldam (2014) for solo percussion
Heartland (2012) for solo percussion & orchestra
Parable (2012) for solo saxophone
Lyra (2011) for solo cello & orchestra
Lines Written a Few Miles Below (2011) for solo violin & track
The Soul Candle (2008) for baritone and piano

Find out more about Mark's music. Visit website
View Mark's profile on the Composers Edition website. Visit website
Listen to Mark's music.
Photo: © Raphaël Neal
Faculties / departments: Research
Contact
For enquiries please contact:
Professor Mark Bowden
Head of Postgraduate Taught Programmes
020 7591 4371