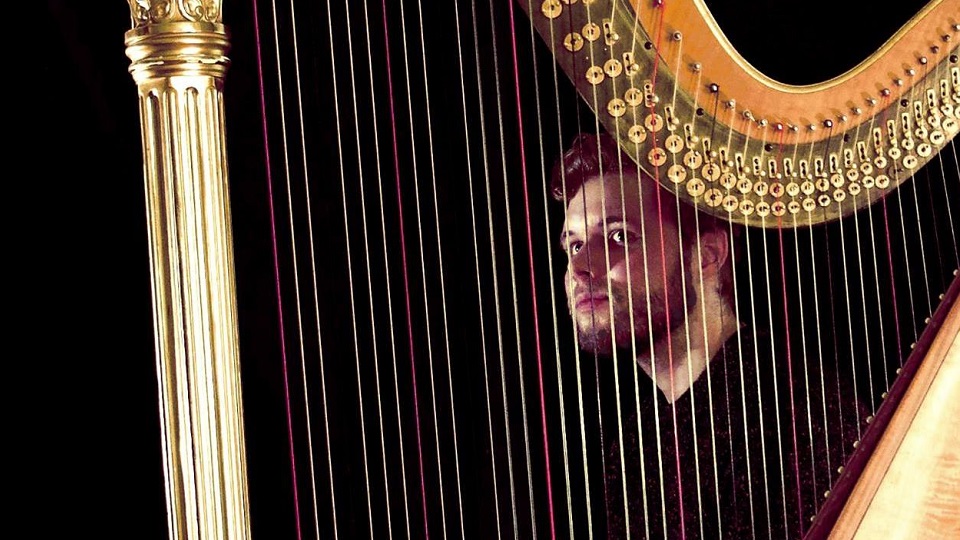 Ian McVoy began his doctoral studies in Music and Material Culture at the Royal College of Music in 2023, and is an RCM Studentship holder working under the supervision of Gabriele Rossi Rognoni and Mike Baldwin. His background is in harp performance, and he holds a DNSPM in harp from the CNSMD Lyon and a MMus from the Royal Conservatoire of the Hague, where he was supported by the Keep an Eye Talent Award. He has also worked for many years as a harp restorer, conservator, and technician. His research interests stem from his use of historical harps in performance settings.
Ian's research concerns the history of the harp and its construction in the United States, with particular interest in the evolution of the social and musical position of the harp over time, and the ways in which the instrument's history in America has impacted the design and construction of harps worldwide today. His background as a performer, technician, and conservator gives him a rare and unique perspective on the study of historical harps.
Ian completed his Masters thesis on the innovations in the design of harp mechanisms made by the Lyon & Healy corporation in the late 19th-century. In his current research he hopes to explore how developments in both society and in harp construction in the United States have impacted the social and musical role of the instrument worldwide.
Faculties / departments: Research
Research
Research areas
Research supervisors
Contact
For enquiries please contact:
Ian McVoy
Doctoral Student