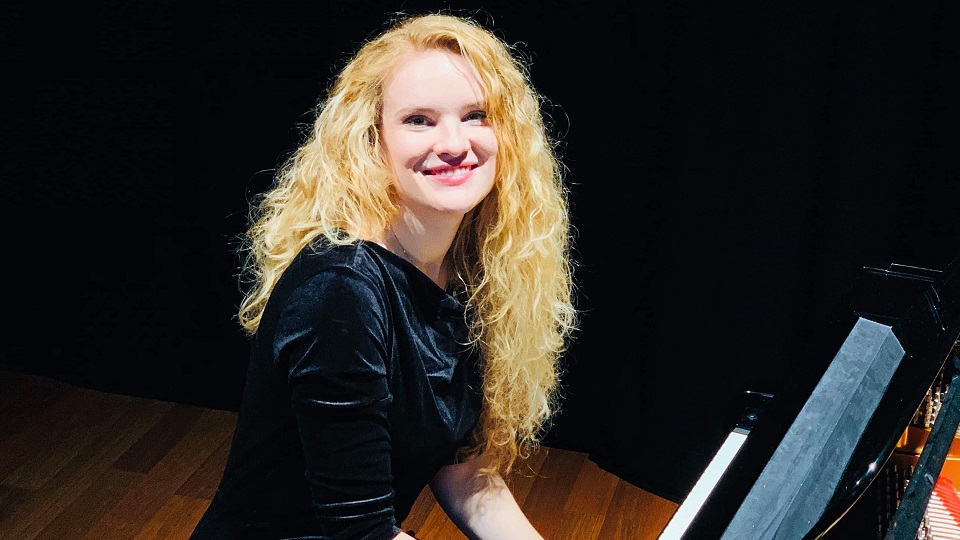 Dainora is a PhD candidate in Performance Science under Dr. Tania Lisboa's supervision and a London Arts and Humanities (LAHP) Studentship holder. Her research area is synchronous music education where she will focus on discovering effective teaching methods, specifically in one-to-one instrumental music lessons with young students. There is currently a world demand to re-evaluate our current online teaching methods and to make necessary changes in music education. Hence, the research will provide a significant contribution to general knowledge and it is anticipated that the investigation will also have implications for future collaborations with other subject areas such as technology and psychology.
Dainora's musical journey began when she was six years old – that's when she started learning piano, music theory, solfege and singing in a specialised music school in Klaipeda, Lithuania. Dainora holds a BMus Music (Hons) degree from Goldsmiths University, where she was challenged as a pianist, composer, and music arranger. After graduation, the decision to teach piano came naturally and she has been teaching on average 30 to 40 students on a weekly basis ever since. She organises students' concerts, prepares them for exams, concerts and competitions. In February 2021 she completed an MA degree from Trinity Laban Conservatoire of Music and Dance called The Teaching Musician.
Publications
Daugvilaite D (2021), Exploring perceptions and experiences of students, parents and teachers on their online instrumental lessons, Music Education Research 23 (2), 179-193 [DOI].
Faculties / departments: Research
Research
Research areas
Research supervisors
Contact
For enquiries please contact:
Dainora Daugvilaite
Doctoral Student