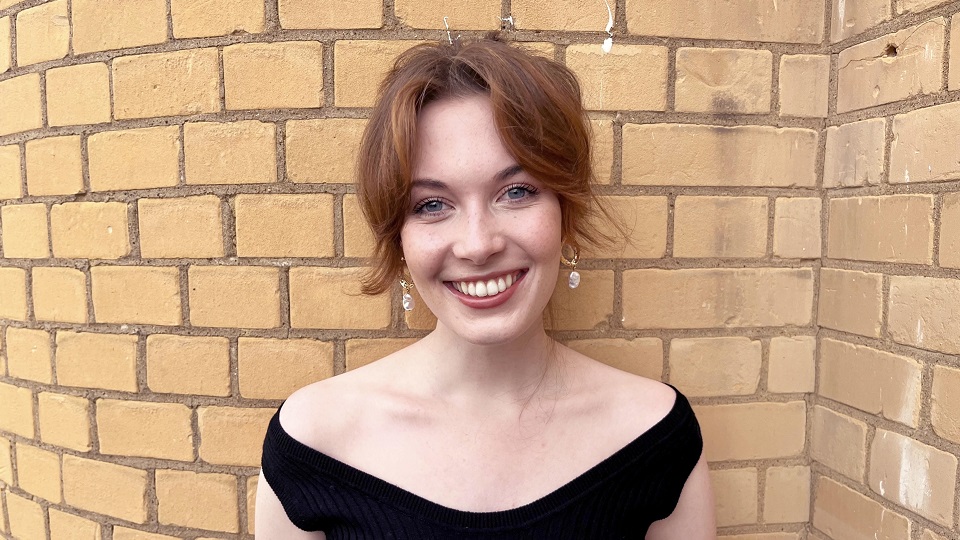 Pip Booth is a first-year doctoral student at the RCM's Centre for Performance Science. Pip received a BA in Music from the University of York, where she acquired considerable experience as an orchestral, chamber, and solo violinist, ultimately winning the concerto competition in her third year and performing Vaughan Williams' The Lark Ascending with the University of York Chamber Orchestra. During her undergraduate degree, Pip also undertook a module entitled 'Musicians' Health and Wellness', run by Dr Naomi Norton, which first sparked her fascination with the science and psychology behind performance.
After working for a year as a Graduate Music Assistant at Wells Cathedral School, Pip completed an MSc in Performance Science at the Royal College of Music, graduating with Distinction in 2022. Her dissertation examined the relationship between obsessive passion and performance anxiety in musicians. However, during her MSc, Pip became increasingly interested by other barriers to musicians' health, namely disordered eating. As a musician with lived experience of anorexia nervosa and an awareness of the rapidly increasing number of eating disorder hospitalisations in the UK, Pip decided to pursue this topic as a PhD.
Pip subsequently won a LAHP studentship to pursue doctoral study at the RCM's Centre for Performance Science, researching eating disorders in musicians. Pip hopes to shed light on the prevalence of eating disorders in musicians, the risk factors that may contribute to their development, and to consider how this knowledge may be used to help musicians struggling with disordered eating.
Outside of academia, Pip enjoys sketching her miniature schnauzer, creative writing, and playing violin with the London City Orchestra.
Faculties / departments: Research
Research
Research areas
Research supervisors
Contact
For enquiries please contact:
Philippa Booth
Doctoral Student