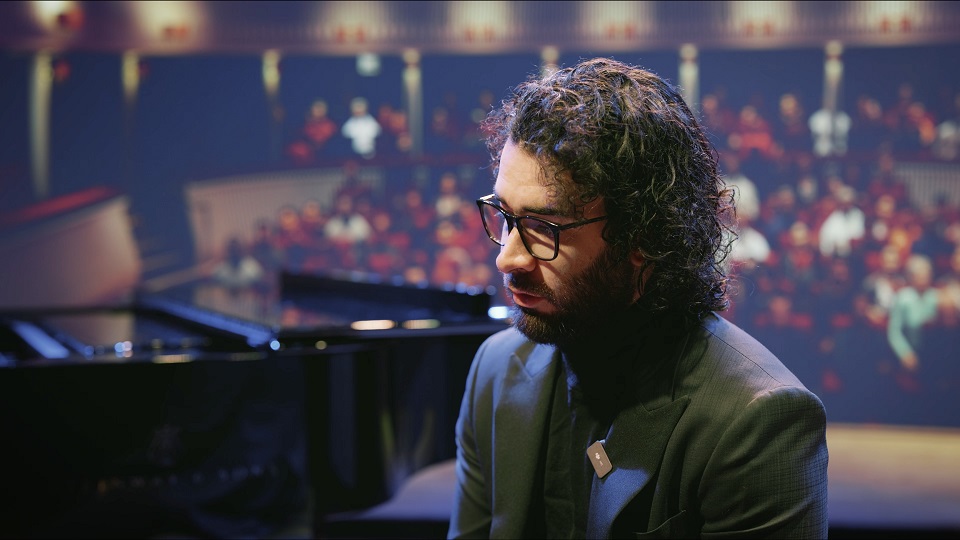 Cobi Ashkenazi is a first-year PhD student at the RCM's Centre for Performance Science and a LAHP Doctoral Studentship recipient. Cobi's current research investigates antagonistic muscular co-contraction in the context of healthy, skilled pianism. This topic arose as Cobi recovered from a prolonged episode of a playing-related neuromusculoskeletal disorder, which affected him from 2014-2017.
A native of San Mateo, California, Cobi earned Bachelor's and Master's degrees in Piano Performance at the San Francisco Conservatory of Music and Cleveland Institute of Music, respectively. He also holds a diploma in Injury-Preventative Keyboard Technique. In 2021, he earned his MSc with distinction in Performance Science from the RCM, where his research explored multisensory perception of piano timbre. Cobi's other research interests include Jungian musicology, music performance anxiety, and noise-induced hearing loss.
Noted by International Chopin Piano Competition winner Garrick Ohlsson as an excellent musician, Cobi has performed at venues throughout the United States in solo, chamber, and choral settings. He has collaborated with notable musicians and vocalists, received top prizes in competitions in California, earned fellowship at Pianofest in the Hamptons, and has attended the Aspen Music Festival numerous times. His teachers have included Thomas Hansen, Sharon Mann, Julian Martin, Nina Scolnik, and Daniel Shapiro, in addition to lessons with artists including Leon Fleisher, Garrick Ohlsson, Jerome Lowenthal, and Awadagin Pratt.
Cobi also spends time as a composer and amateur piano technician. When not at the piano, his hobbies include psychology, weightlifting, philosophy, esports, cooking, literature, and photography.
Faculties / departments: Research
Research
Research areas
Research supervisors
Contact
For enquiries please contact:
Cobi Ashkenazi
Doctoral Student