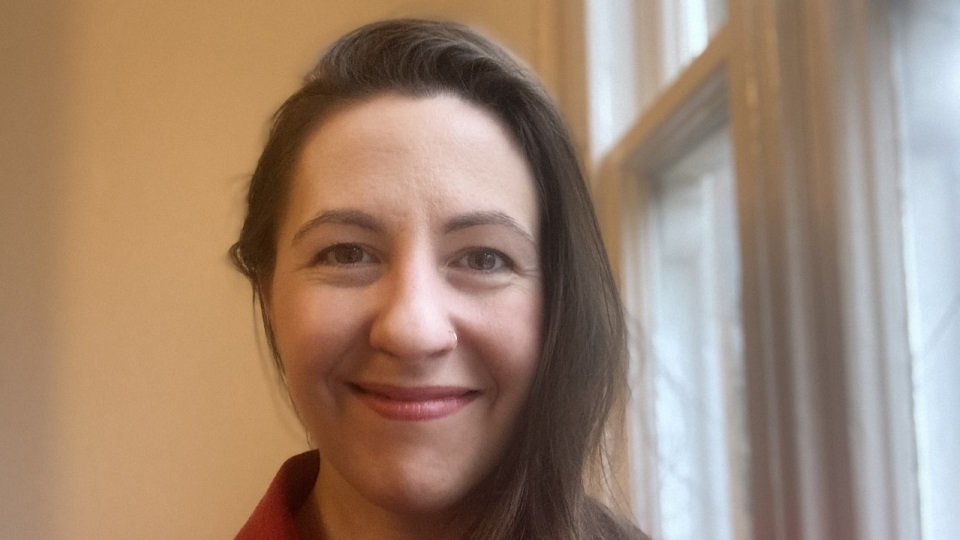 Dr Sarah Fuchs is Area Leader in History.
In her research, Sarah investigates the intersections between operatic culture, audio-visual media, and archival practices from the nineteenth century to the present day. She is currently completing a monograph that examines how provincial performers, pedagogues, and producers used emerging audio-visual technologies—and opera itself—to navigate center-periphery politics in Third-Republic France. Her journal articles and book chapters include studies of the singers Emma Calvé, Jeanne Hatto, and Giovanni Battista Velluti, a survey of how emerging sound technologies affected fin-de-siècle French operatic listening practices (co-authored with Hervé Lacombe), and a reflection on using network visualization tools to analyze relationships between the Paris Conservatoire's voice professors and pupils c. 1900. Sarah's research has been supported by grants and fellowships from (among others) the American Association of University Women, the Music & Letters Trust, and the Houghton Library at Harvard University.
Sarah previously worked at Syracuse University, where she was Assistant Professor of Music History & Cultures (2016–22) as well as Director of the Integrated Learning Major in Digital Humanities and Director of Undergraduate Studies in Music History & Cultures. In 2019, she was awarded Syracuse University's Meredith Teaching Recognition Award.
Sarah received her PhD in musicology from the Eastman School of Music, where she won the Eastman School of Music's Teaching Assistant Prize and the University of Rochester's Edward Peck Curtis Award. Prior to this, she trained as a pianist at Ball State University (MMus 2010) and Taylor University (BMus 2007).
Selected publications
Fuchs S (forthcoming), Emma Calvé: a diva's campagne de propagande, in M Irvine and K Francis (eds.), Creative Women of the 'Lost Generation', Routledge.
Fuchs S and Lacombe H (2022), Le tournant technologique de l'écoute: 1870–1914, in H Lacombe (ed.), Histoire de l'opéra française Vol. 3: De la Belle Epoque au Monde Globalisé (pp. 62–69), Fayard [ISBN 9782213709918].
Fuchs S (2021), Seeing more clearly, Nineteenth-Century Music Review, 18 (1: Special Issue: The Digital Humanities and Nineteenth-Century Music), 109-120 [DOI].
Fuchs S (2019), The castrato as creator: Velluti's voice in the London sheet-music market, in R Parker and S Rutherford (eds.), London Voices, 1820–1840: Vocal Performers, Practices, Histories (pp. 71–91), University of Chicago Press [ISBN 9780226670188].
Fuchs S (2018), Animating antiquity in the Vision animée, Cambridge Opera Journal, 30 (2-3: Special Issue: Prima Donnas and Leading Men on the French Stage), 115–137 [DOI].
Faculties / departments: Research, Academic staff
Contact
For enquiries please contact:
Research Enquiries