BMus (Hons), MMus, PhD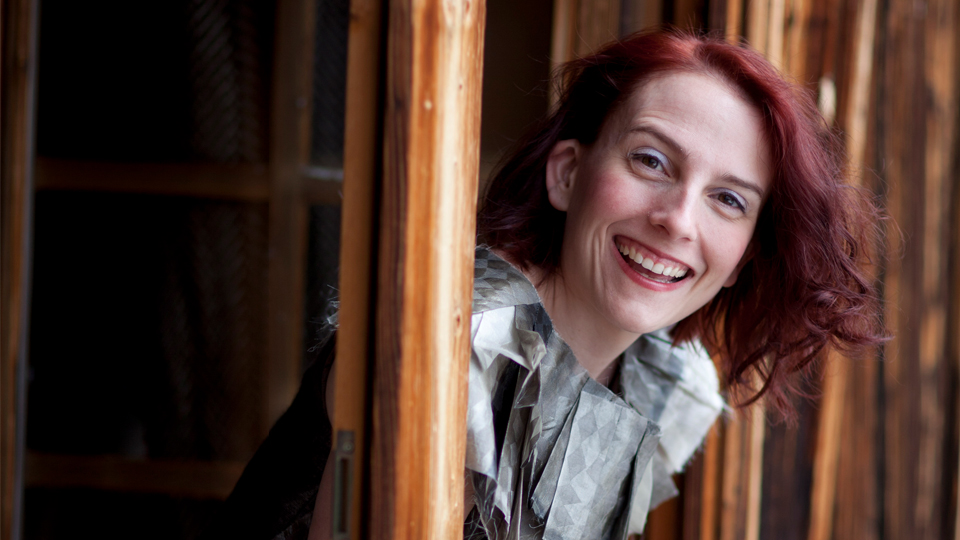 Catherine Kontz (b. 1976) is a London-based composer whose works explore nonlinear form, visual/spatial elements, and musical theatricality.
Orchestral works include The Waves (Solistes Européens Luxembourg) and Fruitmarket (BBC Scottish Symphony Orchestra), as well as the forthcoming 53-minute Voix des Terres Rouges for choir and large orchestra, commissioned by the Orchestre national de Metz as part of the European capital of Culture program for Esch2022.
Her work is performed internationally by musicians such as ensemble recherche, Exaudi, Lucilin, Shoal, Arzu & Gamze Kirtil, Monica Germino, Cathy Krier, Naomi Woo, Jenni Hogan and Rhodri Davies, to name a few. A new large-scale live promenade piece, Driwwer Drënner Drop, was recently performed around the bridges of Luxembourg's old city centre by 150 young musicians as part of Rainy Days/Philharmonie Luxembourg 2021.
Catherine Kontz has extensively worked within the world of new opera: notable multimedia productions include Neige at Grand Théâtre de Luxembourg and The Philosophy Shop at RADA, which she composed and directed, plus regular appearances at the Tête-à-Tête opera festival. Fleet Footing, a psycho-geographical sound-walk and collaboration with S.L. Grange, was shortlisted for the Quattropole Music Prize, as was 12 HOURS, an innovative marathon for voice and electronics, created for mezzo-soprano Rosie Middleton.
Catherine Kontz is currently an artist-in-residence in the Department of Engineering at King's College London. In collaboration with Zoran Cvetkovic, Professor of Signal Processing, she is working on a collaborative project exploring the potential of audio technologies and human processes of intelligence.
She first studied piano at the Conservatoire in her native Luxembourg with Michèle Ries, and later in London with John Tilbury. In 2008 she received a Doctorate in Composition from Goldsmiths, supervised by Roger Redgate. Her research related Deleuzian theory to mime opera - via Lynchian cinema and Kabuki theatre - and culminated with the groundbreaking music theatre work, MiE.
Faculties / departments: Composition, Research, Academic staff
Contact
For enquiries please contact:
Dr Catherine Kontz
Composition professor, Doctoral Supervisor