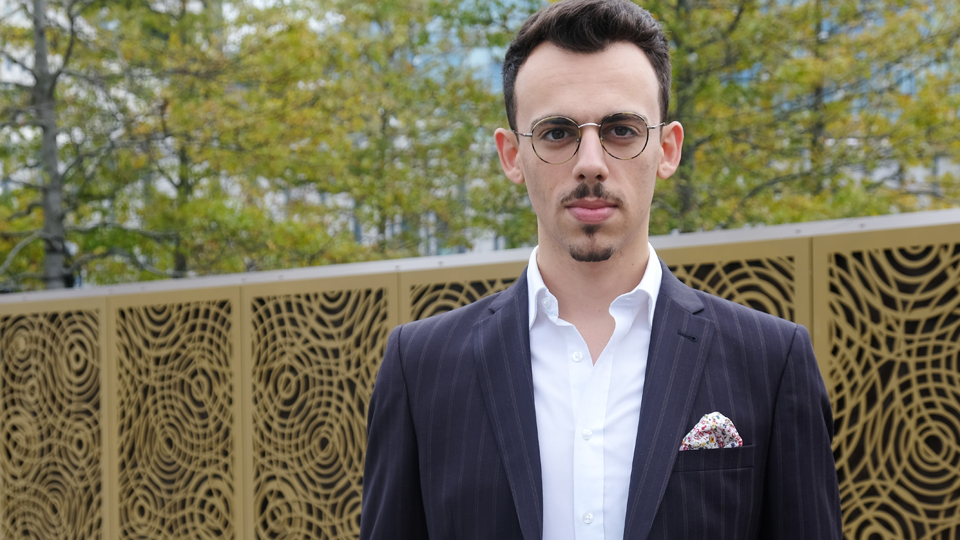 Samuel Mallia is a first-year doctoral student within the Music Education department and an RCM scholarship holder for the year 2019/20. Following the completion of a B.A. (hons) in Music Studies at the University of Malta, Samuel was admitted to the Royal College of Music to study for a Master of Music in Saxophone Performance under the tuition of Prof. Kyle Horch. Throughout his musical career, Samuel has performed both as a soloist and as part of diverse ensembles across Europe. His performative career has not been limited to classical performance repertoire but has also extended into broader interdisciplinary and intercultural ventures. Such experiences have served to push the boundaries of his artistic knowledge and identity.
Alongside performance, Samuel has developed a profound interest in the academic study of music, particularly in socio-cultural issues surrounding music education policy and practice. Samuel's Masters critical project addressed multiculturalism in Maltese music education through the development of a workshop-based outreach project designed to support educators in creatively utilising cross-cultural influences within their own teaching.
Samuel's doctoral research aims to develop an understanding of the current situation of music education in Malta, focusing on three areas of interest: the nature and selection of curricular knowledge, the experiences and opinions of all its stakeholders and the implementation of policy in practice. In light of the significantly low uptake of Music at SEC level (Secondary Education Certificate) and the recent invocation of a new educational framework, this research aims to put forward useful insights towards evolving music educational policies and practices. Samuel intends to contribute to the development of local music education by means of community engagement initiatives and further academic research. Samuel is currently supported by the Lucy Ann Jones scholarship, the BOV Joseph Calleja Foundation and the Janatha Stubbs Foundation.
Faculties / departments: Research
Research
Research areas
Research supervisors
Contact
For enquiries please contact:
Samuel Mallia
Doctoral Student